Resell our websites at the price you want
You are a web agency, an independent salesperson or any other and you want to sell websites without creating them? Our reseller offer is specially designed for this. We put at your disposal all our expertise in creating a white label website for you.
You can contact one of our advisers at any time. They will guide you, advise you and explain the subject matter in order to help you sell your offer. In addition to the site you can sell a logo, editorial content and even several other logos to your customers. Our rates even include hosting of the website.
The website belongs to you and are free to do as you wish with it.
You can sell at the price you want, White Label websites with no trace of us on them, your signature on the sites, if you have any questions, we are here.
How to become a white label website reseller?
How does it work?
You have a customer who wants to have a website created to represent his image. Our web formulas adapt to all types of websites that can be found on the internet. Whether or not you know which one to offer, you can contact one of our sales representatives or technicians to answer any of your questions.
You will be given a website creation questionnaire, which will be personalized with your contact details and your logo. It must be filled by both you and your client. This will help in directing us towards the type of design and technical aspects that we will have to take into account.
We are your advisers and we will provide answers throughout the creation process.
We will then provide you with a working URL that you can convey to your customers, it will be neutral one with no trace of us. It will be used to follow the progression of the work.
Once the work is completed and validated by both you and your client, we will put the website online and offer you telephone training about the use for each part.
At no point will your customers have contact with us.
How much does it cost?
Nothing. There are no membership costs or any other fees. Order a website from the price list, with or without options and you can sell it at the price you want; there is nothing more to pay.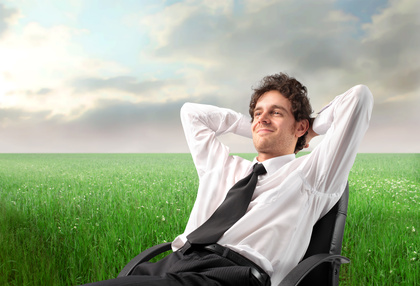 How much do I earn?
You are free to resell the website at the price you want and you do not have any commission to pay us.
We sell you the website as per our price list and you set the price margin you want for the resale.
What are the advantages?
A website is a design, development, SEO and hosting. Because of this formula, you do not have to deal with all of these. You simply have to focus on your job while we take care of it.
For who?
You are a web agency, a freelance, a self-entrepreneur, a salesperson,or you simply want to add website creation to your services
Would you like a callback
by a technical or commercial advisor?
Are you a web agency?
This formula allows us to work together when such situation arises. Whenever you lack internal resources to manage one or more of your projects, you can entrust them to us.
At Onirique Factory, all of our clients have a dedicated project manager who will get acquainted with you over time. This will therefore facilitate the understanding and implementation of your future projects according to your requirements.
Our team will get adapted with your communication tools, your timetable and your deadlines. It is important that this white label partnership does not slow you down. We will implement all the necessary means so that you are not slowed down, but instead able to produce better and faster.
If you have any questions or would like to obtain information from one of our advisers, please fill out this form and provide us with as much detail as possible.
We will get back to you within 24 hours. Thank you
Request for information on the reseller offer
Contact Us
+33 9 72 46 26 13
Skype: chris-mbp



Free from a landline, excluding any additional cost depending on mobile phone operator. Onirique Factory support is only open from
Mon - Fri: 8am - 6pm.