The spreading of telework is currently a reality due to the containment measures of Covid-19. Activities carried out at a distance are now present almost everywhere and in all areas, whether in commerce, real estate or personal service for example.
In this way, teleworking via your own website has become an increasingly popular alternative to stay on course for your bad business. Our web agency will assist you in this decisive turning point by providing you with technical and marketing advice.
Find your customers where they are teleworking
More and more companies have been complaining about the worrying regression or even the complete cessation of their activity for a few weeks now. On the other hand, your customers and prospects are still at home because of the confinement. It must therefore be understood that the situation created by this measure has a considerable impact on their purchasing journey: they travel less and spend a lot more time doing research online.
Therefore, in order to keep in touch with them while maintaining your business, it is important to adapt your marketing strategy. Like your customers who work from home, you are also called upon to continue teleworking so that you can sell your products or offer your services where they are.
So if you think that your business may also collapse despite all your efforts to keep it, know that it is possible to not lose everything by turning to teleworking via your own website: this is a very interesting alternative in this period of containment since it allows you to find your customers wherever they are, and to run your business despite the crisis.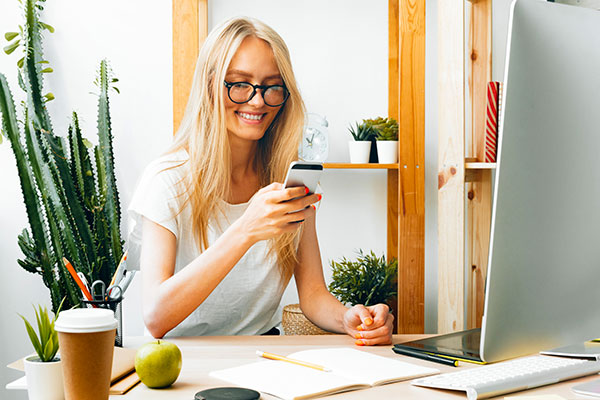 Launch your e-commerce or real estate website
If you are in the trading business, have you ever thought of launching into online sales in order to continue your activity? It is time to do so. It is the same for other services such as for real estate agencies, we advise you to turn to the digital solution to stay the course, and also to already start preparing for the resumption of your activity after the crisis.
In addition, this alternative not only allows you to reduce your operating costs, but also to save on the rental of an office as well as saving time since there are no commutes. At a time when everything is connected, we are able to remotely design a powerful website for you: which is a more practical option in this period of confinement.
As an offshore web agency, we have been working for years with our clients around the world. Our team is ready to assist you in your digitalization project …
Our formulas for website design
Whether you are a big company or a start-up, we offer you different formulas for designing websites adapted to your needs in order to keep your online business running: creation of Prestashop e-commerce website / Woocommerce, realization of real estate website by Framework / WordPress, or showcase to present your activity online.
In addition to their unique and original design, the online stores that we create are easy to manage because they are equipped with powerful and very practical functionalities allowing you to succeed in your sales: organize delivery according to geolocation, stock tracking, add product categories, receive online payments, process customer orders, etc.
As for the design of real estate site, it is also a great alternative since everything can now be operated remotely: possibility of presenting your goods online with an advanced search engine, a rental management system, synchronization with your agency software, etc.
Contact us so that we can talk about your project. We're here to assist you.