As you know, for a few weeks now most activities have been slowed down or even suspended due to the containment of the Covid-19. Fortunately, it will not last forever. But well before this measure is lifted, it is important to already start preparing for a gradual return to normal, even for the changes that will take place in all activity sectors after the crisis and prepare for a successful resumption of activity.
So how do you manage the resumption of activity in the weeks or months to come? The best is to anticipate by already opting for the partial or total digitalization of your activity in order to ensure a more effective recovery. Our web agency, specialized in website design, supports you in this process.
Prepare now for the resumption of activity
After several weeks of containment, companies hope to see light at the end of the tunnel despite the risk of txtension of this measure. Without doubt, the consequences left by this health crisis on your activity will be serious. Fortunately, this period will not last forever. However, waiting for the containment to be lifted to start thinking of a recovery strategy would be too late, it is better to anticipate now.
Many entrepreneurs have been able to continue running their businesses, thanks to their presence on the internet: online store, specialized website, showcase site, etc. Thus, everyone tried to find a solution to avoid the total cessation of their activities during the crisis and this in particular via digitalization.
But this process will continue because the constraints generated by confinement will surely encourage technological innovation and in particular the digitalization of most activities. The adoption of digital tools for the development of your activity via e-commerce or digital services is no longer an option but a necessity.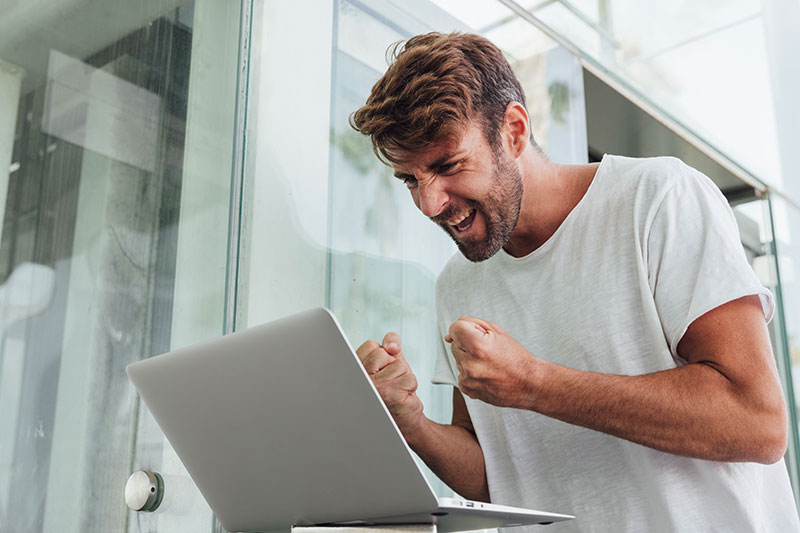 Digitizing your business as a solution
In this way, the digital shift is not only a way to cope with this difficult period, but also a good way to prepare for the post-crisis. You can go digital to save your business as much as possible.
If you are a real estate agency, be aware that recently two Oxford researchers have already predicted the disappearance of real estate agents in the decades to come. A remarkable change is therefore underway in this sector. For you, who are in the trade, it is also time to launch your online store because the behavior of buyers will change further, especially after this health crisis.
All this is to say that it's time to follow the path towards new perspectives of digitalization. This is why we propose to assst you in the creation of your website. Whether it's a Prestashop / WooCommerce e-commerce site, a Framework / WordPress real estate website or other services to digitize, our team is at your disposal to ensure an efficient digital shif.
Know that with the online stores that we design, it will be easier for you to manage your sales thanks to the various functionalities: organize delivery according to geolocation, add product categories, receive online payments, process orders for customers, inventory tracking, etc. As for real estate websites, you can now present your real estate property online, with a rental management system, Google maps grouping all your propertues, synchronization with your agency software and many other powerful tools. In short, all the steps can be done remotely.
So seize the opportunity, contact us and we will get back to you quickly to see your project together