You are a young entrepreneur or a producer, who during this period of containment of Covid-19 is having trouble running your business. Instead of stopping all your activities, why not take the opportunity to start selling online via a local distribution e-commerce website?
This is a great alternative, especially at this time when most supermarkets are no longer supplied. Our web agency offers you its website creation services and assist you in this difficult moment.
E-commerce to adapt to the situation
While the outdoor markets and supermarkets have had to suspend their activities due to the containment, you can on your side get ahead of the game by creating your e-commerce. Producers in difficulty are now trying to find a solution to this difficult situation: they are turning to online sales via local distribution e-commerce. Instead of a complete stoppage, it is much better to have a project that progresses, even if at slow pace. Now is the time to get started in e-commerce.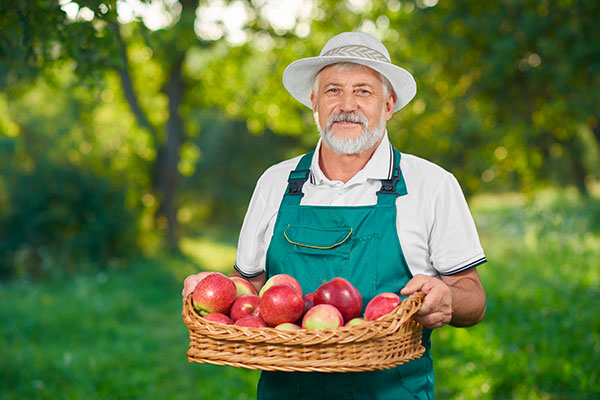 With a local distribution online store, you continue delivering to your regular customers which is already a good way to retain them despite the confinement. By favoring local products, you will also generate growth and local jobs not only during this period but also for the future.
We must remember the environmental impact; the ecological benefits of e-commerce are significant: your customers will no longer have to travel because they will receive the delivery at their house. As you can see, less travel means less pollution. A delivery man emits less carbon dioxide compated to if every customers used their vehicle to do their shopping at the supermarket.
Online shop for local distribution: more profitable and easy to manage
Whether you are a producer or a young entrepreneur, our e-commerce formula is an ideal way to run an online sales activity for local distribution despite the confinement.
You can manage your product catalog with ease because we create a powerful and easy-to-use interface for you with the necessary functionalities to boost sales: process customer orders, add product categories, stock tracking, receive online payments, organize delivery according to geolocation, etc.
And thanks to the possibility of grouping your deliveries, e-commerce is 100% a winner both for your shop and for your customers: it saves time, makes more savings and limits the ecological footprint linked to the orders (delivering a pack of vegetables or fruit of 5 kg is much less polluting than delivering 5 packages of 1 kg).
Our team will also create a website with a unique design that represents your image which will help you stand out from your competitors and as a result attract more customers.
Therefore, we invite you to contact us to talk about your online store project. You can also consult our Prestashop or Woocommerce e-commerce formula