First of all, you must understand that in an offshore collaboration you will work remotely, you on your side and our team on the other.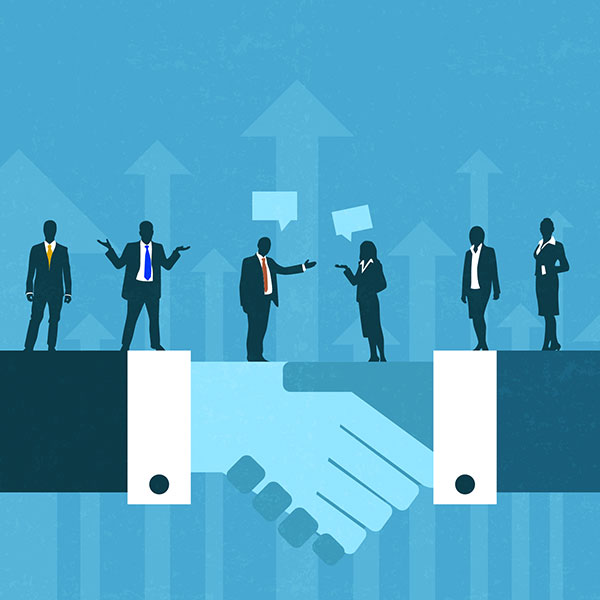 Preparation of the website creation project
In order to facilitate the understanding and optimize onthe completion time of the website creation project, you must prepare your projects each time for optimal efficiency. For this you must take the time to understand the expectations of your customers and collect detailed information, such as: timetables, services offered, sector of activity, desired objective of the website, textual content, if they have photos.
Your job is also to advise and direct them towards the most suitable solution for them. Over time you will know what to offer them, but if you are inexperienced at first, ask us questions, our role is to also guide you.
You can also offer additional services such as, logo creation, content writing, translation… find out more about your customers and offer them a service tailored to their needs. If you are asked questions that you do not know the answer to, it does not matter. Take notes and submit them to us, we will give you proper arguments to answer back.
We have set up a customer area in which you will find all the necessary tools to communicate with our teams and follow the progress of your projects.
Offshore website creation
Once all these elements are ready, you can get in touch with your project manager who will be there to assist you in all the steps to follow. After an initial interview with him, he will ask you for additional information if necessary or else if everything is perfect, then your site will go into production.
In production, our web experts team will build your website according to your guidelines but also according to our recommendations. We work remotely yes, but we also use a work web server on which we put all our projects in progress. Your project manager will give you the url on which you can see the progress of your website, you can also share it with your customers. In thay way, both you and your customers can make comments and suggestions about the work in progress. From this stage, your signature will appear at the bottom of the page, 100% white label
Your project will then be passed into the hands of one of our quality controllers who will analyze the work in great detail, whether it is the visual aspect, the responsiveness, if the specifications have been respected, the loading speed etc… If a point seems to be non-compliant to him, the issue will be reported to the production team who will then make the necessary corrections.
Website delivery
Once you validate the project, we then put it online and configure it on its new hosting. A team of experts will then set up security and backup plugins. The SEO team also takes care of optimizing your pages.
The last step is to give you the keys to the completed work and some training on how to use it so that you know what to say to your customers when you deliver.
Now you're the proud owner of a website ready for resale under your brand.
If you have any questions, please don't hesitate to contact us or leave us a comment.